Posted by
May 30, 2012
|
2 comments
on
The following is a guest post submitted to me by a fellow mom who is passionate about motherhood and making baby gear available to moms. I received no compensation for this post and have not personally reviewed the products Amy links to in her post. If you are passionate about a subject and would like to write a guest post please send me an email or comment below. 
Amy Brown, a stay-at-home mom, is an editor of Livesnet, a site offering baby gear reviews and parenting tips. She's surely willing to share her own experience and tips. Please visit Livesnet and read recent hot article on best convertible car seat 2011.
Fun and Free Quality Time with Your Baby
Spending time with your baby can be loads of fun. There are the stressful parts such as the responsibility of taking care of your baby, but you can have fun with baby and help your bond grow without paying an arm and a leg.
Too many people today think you have to spend a ton of money to have fun. That's not true. The value of quality time is not based on the cost. It's based on the fun you have together.
Stop listening to society tell you fun isn't free! Check out these several suggestions on fun and free quality time with your baby.
Suggestion #1 – Fun Activities with Newborns
1. Take a Walk
If the weather is nice, take your baby and go for a walk. You don't have to pay for the privilege. You don't have to buy special equipment. You can use a baby sling or his stroller. Stop under a shady tree and listen to the birds. The walk is healthy exercise for you and a perfect time for your baby to get some Vitamin D and fresh air.
2. Turn Errands into an Adventure
You'll find yourself running errands with your baby. It can be stressful but not if you make it into an adventure. Talk to your baby as you shop. Ask him if you should buy this brand or that brand. No, I'm not crazy. It encourages interaction between both of you and helps strengthen your bond. You'll find yourself viewing stores and driving around in a whole new light.
3. Sing to Baby
It doesn't matter where you are, you can sing to your baby. You don't even have to have music going. You'll find your baby reacting to certain songs.
Suggestion #2 – Fun Activities with the Pre-Toddler
1. Read to Them
Now, your baby can interact with your reading more than before. He can hold the book for you and see the pictures. He can point out things. Ask him where the butterfly is and help him recognize it. He might even start to say the words you are teaching him. Those can be very precious moments. You don't even have to buy books. Go to the library.
2. Play Peek-a-Boo
This is a really fun game and can have both you and baby laughing. You can be anywhere, doing anything, and not have to buy toys to do it. Babies love this game and how involved you are with it.
3. Play in a Band
Not a real band with guitars and drums. Make your own at home. Get out wood spoons, pots and pans, and even old oat meal containers and put dried beans or rice in them to make noise. Your baby will love taking that wooden spoon, pounding on your soup pot and discovering what different noises he can make. You can sit right on the floor with baby and create your own music.
4. Go for a Walk
Once again, you don't have to spend money on this and it can be fun. Go to a park and set baby on your lap while you swing slowly and gently. Guide them down the slide while standing on the ground. They'll enjoy and you'll actually relieve some stress.
5. Sing Songs
Songs still work. In fact, your baby can help sing along. If nothing else, he'll be able to make noise and try to get on key with you. As he learns words, he'll insert them and give your song a distinct sound.
6. Empty the Cupboard
Not only can your child take your kitchen supplies and turn them into a band, you can let him take your boxes of food and canned food and build things. You can stack them, turn them into buildings, or make them an obstacle course for a toy car. There is so much that can be found in those cupboards of yours.
7. Race the Baby
This is the stage where baby is learning to crawl and walk. You can join them on this adventure. Get down on their level and crawl with them. Help them see what they can do. Turn trying to walk into a game and see how fast they can come to you or get to their favorite toy while holding onto your hands.
You don't have to spend a lot to get a lot of fun out of the time you spend with your baby. Be creative. Look around and see what boring, mundane activity or item can be a safe and fun activity with your baby. You'd be surprised at what you could come up with.
Posted by
Jan 22, 2012
|
14 comments
on
Alright readers. I know a lot of you are cloth diapering mommas. I think you especially will appreciate this post but it is also for all women of childbearing age. Yeah, I'm gonna talk about PERIODS. Cue – men leaving the room, domain, etc.

I want to share with you why the Diva Cup is a great feminine care product, reasons to use it vs. disposable pads and tampons, and how it has made my life better. The Diva Cup is a menstrual cup. It is made from soft medical grade silicone in one solid flexible piece. What does that mean? It is a cup that you insert into the vagina to catch menstrual flow for up to 12 hours. (It needs to be emptied at least every 12 hours). YES, at first glance, I thought this sounded pretty gross. On second thought, I realized that I wanted to use the Diva Cup for the same reasons that I wanted to use cloth diapers on my babies. I didn't want them exposed to chemicals in disposables, I don't want to expose myself to chemicals in tampons and pads – it's even worse for menstruating women because tampons are against some of our mucous membranes! Secondly, I couldn't stand the thought of the 12-18,000 diapers that would be in a landfill if we used disposables and here I was throwing away pads and tampons for over 20 years. Yikes! I'm so sad I didn't know there were other feminine hygiene options! So, after deciding that I would never buy disposable pads or tampons again, I also realized that I would save loads of money by spending $25 on a Diva Cup. After buying a Diva Cup, I no longer need to buy pads or tampons!
How did using the Diva Cup make a difference in my life? Lets just be up front, the first couple cycles you use it you are learning what insertion fold/technique works best for you and how often you need to empty your cup. I soon got very comfortable and realized that this cup gave me total freedom. I didn't have to worry about keeping a stockpile of pads or tampons in my purse, car, etc just in case. The cup never runs out. When it's full, you empty it and you are all set. When I started using it and had a heavier flow, there were times I needed to empty it while out and about. I kept a small ziplock of baby wipes in my purse for a prior to washing with soap and water clean up. I knew that the Diva Cup had given me more freedom from necessary trips to the store, chemical exposure, and had saved me money, but I didn't know it would be one of the first things to alert me to my endometriosis. I had been using the cup for months comfortably, so when (along with other more mild symptoms – which progressed) I started having pain with use of the cup, I knew something was wrong. I sort of already knew something was wrong, but this pain gave me the push to realize that I needed to speek to my doctor about my symptoms. Sure enough, after my symptoms continued to get worse and my search for alternative therapies for endometriosis came up short, I ended up having laparoscopic surgery to officially diagnose and "zap" the endometriosis that was causing my pain. My next cycle I was back to using the Diva Cup pain free. I like to think that the Diva Cup helped diagnose me!
One of my main points here is, it shouldn't hurt. There is a short learning curve, but I will NEVER look back. I can travel without packing a box of "supplies". The Diva cup fits in the palm of my hand. I can take a bath with the cup in place without it filling with water or leaking. I have NEVER before in my life forgotten when I was on my period prior to using the cup. It is no longer a worry or concern and I often forget that I am on my period!
To read FAQs about the Diva Cup you can click on their ad at the top of my page! To order one through Amazon just click on the picture of the Diva cup in the box above. This link will take you to the Amazon page for the model 2 cup. Please visit the Diva Cup site to determine what size cup you require for use. To enter to win a FREE Diva Cup, enter the GIVEAWAY below! P.S. A product that works smashingly with menstrual cups are cloth pads. To learn more about cloth pads check out Glad Rags and Lunna Pads!
Posted by
May 17, 2011
|
1 comment
on
I am constantly amazed at GroVia's customer service. When the elastic wore out prematurely in my All In One (AIO) diapers they REPLACED them with NEW AIOs. When I mailed GroVia my velcro closure diapers for snap conversion, and they couldn't get them back to me in a timely manner, they mailed me NEW snap closure shells. Then they introduced an affiliate program! Now I can share my love for GroVia with all my blog readers, and if they click on the GroVia button in my right side bar, AND decide to purchase any product, then I get a commission! I think this is a great program since I'm sharing a product I really believe in AND may get some pay for time and effort!
GroVia has an option for EVERYONE. They have cloth diapers of most every kind – reusable shells and cloth inserts, all in one cloth diapers, biosoakers (which are disposable inserts that fit in their reusable shells), AND biodiapers for those of you who just can't handle the whole reusable and/or washable diaper. Biodiapers are disposable diapers that are biodegradable and compostable. Yes, the Biodiapers are expensive at $61 for 160 size 1 diapers – BUT – if cost is your main concern then you should be considering cloth as your first option – it saves THOUSANDS of dollars over a 2-4 year life span of EACH child. Did I mention how cute cloth diapers are?
Anyways, what really got me excited this morning was a Facebook post from GroVia.

I have a FREE GroVia AI2 reusable diaper shell on it's way! If you write a blog, you too may be eligible for a GroVia AI2 shell through the month of May!
Can you guess what i'm going to do with this diaper shell? I'm going to GIVE IT AWAY to YOU readers! MommaWords did great gaining Facebook fans with the last giveaway, so i'd like to work on gaining Google Friend Connect followers and subscribers to the MommaWords RSS feed (an email notification of new posts). I will be keeping a close eye on these numbers and when we get to either 100 RSS subscribers or 100 Google Friend Connect followers I will give the shell away! Once I receive the FREE shell from GroVia, I will post an official Giveaway post that you will be required to comment on for entry. If you want to get a head start, follow or subscribe now and spread the news about this GIVEAWAY! The quicker we reach 100, the sooner I will give away the AI2 shell!
Thank you GroVia and thank you readers!
Posted by
May 8, 2011
|
1 comment
on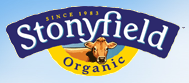 What kind of yogurt do you give your kids? We prefer organic. We bought YoBaby yogurt (basic flavors & veggie mixes!) for quite a while. It was nice to know that I could at least guarantee they were getting a serving of veggies on their more picky days. After the kids turned 18months I got less worried about giving them whole fat yogurt. They get cheese and other fats in their diet so I switched to buying the tubs of lowfat vanilla yogurt. I puree veggies and freeze portions, or buy organic baby food to mix with this yogurt.
Why is this worthy of sharing? Well, lots of kids eat yogurt and I figured you might want to get something free for all the money you spend buying it! Stonyfield has a great rewards program. They have codes on the lids of the YoBaby products and their yogurt cups and tubs.  You sign up for their program, sometimes they ask a few questions about their products, enter your codes and then get to pick free stuff! I like to get Happy Baby coupons. For something like 22 points, Stonyfield sends me 4 coupons. Two are for a free Happy Baby product and two are buy 6 pouches get one free. I like to use the free coupons for yogurt melts because they are the most expensive Happy Baby product that we buy. (We also love their puffs!) The Happy Baby food pouches come in very handy as well.
This week I got my rewards coupons just in time. My daughter was having more meltdowns than usual so I checked her mouth for owies. Sure enough, she had gotten another canker sore. Poor girl! Back to a mostly soft food diet for her. Baby food and yogurt are her best friends when she has a canker sore. I get non-citrus baby foods with veggies and fruits mixed in and mix them with her yogurt. The tough part is trying to stay away from any foods with tomato in them! Catsup is the canker sore's arch enemy and my daughter LOVES catsup.
Anyways, if you are buying yogurt for smoothies, snack, lunch, or for yourself, get something out of it! Thanks Stonyfield!
Posted by
Dec 11, 2010
|
1 comment
on
My friend Amanda always has her eye out for a great deal and she is great about sharing those finds with others. This time she ran across this AMAZING special that Shutterfly is offering. If you are a blogger you can get 50 free holiday cards! All you have to do is sign up for their special offer HERE, they will send you an email with details, and will then send you a promotion code to get your 50 free cards. I can't wait to order my Christmas cards and I believe in this kind of marketing. What a great idea. Spread the word about a great site AND get some free stuff! Wohoo!
Can you tell i'm excited? I signed up with shutterfly after having the twins to make some photo books. We are pretty good at making sure we document these super fast baby to toddler stages, however, I am not so good at putting all these photos in albums to enjoy. Instead I have printed several photo books, leave them on the mantle or book shelf, and check them out once and a while. It's been very handy for visitors to look at!
I love shutterfly for gifts as well. Check out all their gift ideas. I ordered some photo mugs for my hubs and the grandpas last father's day. They were a BIG hit. (Actually, I use the one I got for my hubs more than he does but I'm home more so I won't hold it against him…)
So, hurry and blog about Shutterfly people! The offer ends December 15th. This makes sense since we still have to have time to actually mail out the cards right? Have I mentioned that I lagged on this one? Make your adorable holiday cards now!
Merry Christmas & Happy Holidays!