Posted by
Sep 11, 2012
|
0 comments
on
Incase you haven't seen the posts on my Facebook page, I wanted to let you know about a survey that the Real Diaper Association has put together. It's called The Great Cloth Diaper Change Survey and you can read all about it HERE. The RDA is looking for current cloth diapering parents to complete this survey. The goal is to get a current "snapshot" of how parents are using cloth diapers today. They need 10,000 responders! Please share this survey with your cloth diapering friends and on you social networking sites. There are incentives!
To take the survey click HERE.
And to brighten your day/evening, I'm sharing Heather's video (she's the Executive Director at The Real Diaper Association) on how to fold a t-shirt into a diaper (because as you all know by now from reading my blog) ANY absorbent cloth can be used as a diaper! (OK, it has to be appropriate to put against baby's skin – so burlap would be harsh and no rags from the garage you used to work on your car's oil changes – but, you get the point.) Anyway…. If her 4 year old can fold a T-shirt into a diaper, you can do it!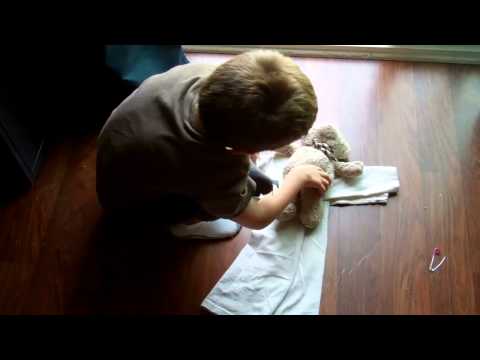 Can we make this go viral in the cloth community? Check out the entire blog post and many more AWESOME posts (no, I'm not just calling them awesome because your's truly has had a guest post or more there…) at RealDiaperEvents.org. And if you're feeling like joining this grass roots effort you can become an RDA member HERE.
Posted by
Apr 16, 2012
|
2 comments
on
I have been teaching Cloth Diapering 101 Workshops for a few months now and I am loving it. I apologize for not having made my own cloth diapering 101 video yet – it's in the works! I have loved sharing the benefits of cloth diapering with anyone that is interested. Because there are so many parents out there that have never considered cloth diapers, either because they consider them archaic, don't know that they still exist, or for other reasons, it is important to share your love. I wear an "Ask Me About Cloth Dipaers!" pin on my diaper bag at all times. Whenever diapers come up in conversation I offer a cloth solution or option.
You may think that you could never hold workshops or be a cloth diaper circle leader. I have to say, you – the lover of cloth diapers – just may be the perfect cloth diaper circle leader for your area. It's the parents who love the freedom that cloth diapers give us that make experts. We deal with any challenges that arise and overcome them. I had to find all my own answers online or through manufacturers because I didn't have any local resources. It was this struggle to find answers (with no local cloth diaper resources or stores) that led me to becoming a cloth diaper circle leader myself. I reached out to the amazing cloth diapering community online,  learned so much and got endless support! I have reached out to local childrens' stores and have held cloth diaper circle meetings and 101 workshops at their stores! I didn't need to put out money to rent a location. I brought in a some business and am helping to educate the community. The business I have worked with have been very helpful and supportive.
If you want to be a cloth diaper circle leader, and want to help your local community find the support and encouragement they may need to cloth diaper or to get started cloth diapering, click HERE to find out what is required and how to get started!
Before I kick off the MommaWords Real Diaper Week Celebration with a GIVEAWAY, I want to share a video my fellow Cloth Diaper Circle Leader, Heather B., put together. It's a cloth diapering 101 video with an ASL translation. Kudos to you and your circle Heather! Great job!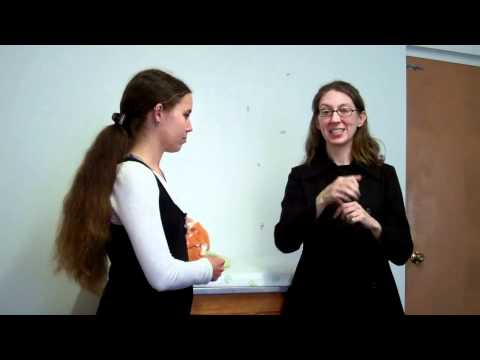 MommaWords is GIVING AWAY a copy of the book "Changing Diapers: A Hip Mom's Guide to Modern Cloth Diapering"! What am I doing for day 1 of Real Diaper Week? I'm holding a CD 101 Workshop at a local preschool! And…. giving away this book to help educate you! If you win, don't forget to lend out your copy and share the love!
Posted by
Apr 15, 2012
|
0 comments
on
This week the Real Diaper Association celebrates Real Diaper Week. This is a week of cloth diaper advocacy fun leading up to The Great Cloth Diaper Change! Blogs across the land will be talking about the following topcis in any related way possible. You can bet that I'm joining in! Although I usually only post every three-ish days, I will be posting daily with several new posts and linking up to some recycled posts that are relevant to the topics for the week! Maintaining the family and home keep me from daily posts – maybe someday I will have enough advertisers to merit help from a mother's helper so I can write more. Ahem. Space available.
There is A LOT going on this week. Here is the line up of what topics will be discussed on each day of this week:
Day 1 (April 16th): Real Simple Real Diapers Outreach – Cloth Diapering 101
Day 2 (April 17th): Real Simple Real Diapers Waste Reduction –  Waste Reduction, Environmental benefits, Elimination Communication (diaper-free baby)
Day 3 (April 18th): Real Simple Real Diapers Savings – Cost savings, diapering on a budget, cloth diaper banks or support organizations
Day 4 (April 19th):  Real Simple Real Diapers for Babies – Health benefits, cloth diapers in hospitals, or cloth diapers in day cares
Day 5 (April 20th):  Real Simple Real Diapers Reuse –  Reuse, traveling with cloth, cloth diapering at night
Day 6 (April 21st):  Great Cloth Diaper Change 2012 – Attend and invite a friend to a local GCDC event!
(List via The Eco Chic. Thank you for making it so concise!)
Bloggers will be posting on these topics and many will be joining to share their posts at the Real Diaper Week Blog Hop over at The Eco Chic. What does that mean? You can head over to The Eco Chic and see a list of all the blogs that have joined the blog hop. This is a great way to find new cloth diapering resources and blogs that you might love! I'll be linking my posts to the Blog Hop daily. If you are a blogger writing about any of the Real Diaper Week topics, please link your post up!
For more great posts you can check out the RDA's blog here at http://realdiaperevents.org. To show your support for cloth diapers you too can become a member of the RDA! Click on the link HERE to go to the RDA's membership page to sign up your $25 membership fee and support the work of cloth diaper advocates in North America!
If you are unable to attend a Great Cloth Diaper Change in your area (or there isn't a location in your area this year) you can still help! Click HERE to join Heather McNamara's pledge to donate $5 for every 1,000 cloth diapers changed at this years Great Cloth Diaper Change. Last year's record was set at 5,025 diapers changed and this year we expect to double that at close to 10,000 diapers changed! You can donate more or less depending on your situation and love of cloth.
I'm getting excited!!!!!
Posted by
Dec 14, 2011
|
0 comments
on
If you are looking for a charity to donate to before year end, I have a whole list for you! Give Big San Diego is matching donations made to the list of charities that have signed up with them. The Real Diaper Association is one that is very close to my heart because they are helping to spread the word about cloth diaper use and they support people like me who are educating as well as others who have made cloth diapers a business for themselves. Please click HERE to see their website where you can donate. Give Big San Diego is only matching funds raised for TWO days! It will end December 15th at 7pm so make your move sooner than later in order to double your donation for so many wonderful organizations. What a great gift giving is! Thanks for your support!
Posted by
Sep 11, 2011
|
0 comments
on
Have you ever wondered where to find the facts about cloth diapering? Not the opinions expressed in every cloth diapering mom's blog, but studies and data? The Real Diaper Association is a nonprofit organization that "provides support and education to parents all across North America for the use of simple, reusable cloth diapers".
The RDA has study based articles available to the public HERE. You can become a member to help aid their efforts to get more babies in cloth diapers. You can volunteer your special talents. You can join your local diaper circle or become a circle leader in your area.  The RDA is made up of parents just like you!
The RDA has a local resource directory of local RDA members as well as retailers. To find a members or retailer in your area, click HERE. To find a cloth diaper service near you click HERE.
I thought it was important to let you know what a great resource you have in the RDA. Help them accomplish their mission of getting more babies in cloth diapers by spreading the word!